IT-Consulting
·
Linköping
Senior Storage Engineer
Do you want to work within a high tech environment, learning new things everyday and be part of a great team & company? Join us today!
Our offering 
ELITS can offer you a challenging and varied job as a consultant with great personal development opportunities! We invest heavily in skills development and to constantly stay at the forefront of technology.
At ELITS you get to develop yourself together with talented and experienced colleagues who have been a part of our storage delivery team working with several large and challenging projects in recent years. Our customers are national and global, both medium and large companies.
We have interesting, long-term assignments and team deliveries where you can develop and work closely with colleagues who share your passion for technology
As an employee of ELITS, you get a number of benefits such as:
Permanent employment
Individually adapted development and training plan
Wellness allowance
Private health insurance
Private pension advisory
Benefit portal
Extremely competent and skilled colleagues
About the position:
For long-term consulting assignments and team deliveries to our customers, we are now looking for a new colleague to be part of our skilled Storage team!

As a Senior Storage Engineer, you will have a key role at our customers working with both architecture, advisory and operations.
This role requires good storage and Infrastructure competence along with good skills in planning, being an advisor to stakeholders and the business. You will work, collaborate, and communicate in an international environment.You will work in a business where security and stability is in focus but also modernization and curiosity what's next is part of the agenda.

As an employee of ELITS, you get to enjoy the best of both worlds; partly the customer environments and projects, but also ELITS as an employer where you are involved in shaping our large corporate culture and share knowledge and experiences with other like-minded people.
You will also be offered training, skills development and certifications based on your role and technical area, we also work closely with our partners Redhat, Suse / Rancher, Hashicorp and Styra were we offer training and certifications.
To fit into the role, we believe you have experience in some of the following areas:
At least a couple of years of working with complex infrastructures, datacenter and storage environments (Netapp).
Experience from working with storage systems, hardware and software appliances
Experience from customer support, system integration and delivering infrastructure as a service
You are used to lead smaller projects

Experience from customer support, system integration and delivering infrastructure as a service
Operation systems competence - Linux/Unix/Windows
Documentation – Confluence
Python and Jenkins.
Experience in monitoring and observability – Netapp tools, Grafana and Prometheus
You are verbal and communicative and have a positive attitude towards customers and colleagues.

You speak and write Swedish and English fluently 
For this assignment, a Security Assessment is required, which requires Swedish Citizenship. Work on site to a greater extent, parts can be done remotely.
To thrive in the role of consultant, you should be able to easily create relationships, be able to work both in teams and independently and have great personal drive and solution focus.
If you are a social, flexible and structured person with a great interest in working with and developing within the latest technologies, we believe you and ELITS will be the perfect match!

Team

Role

Storage System Administrator

Locations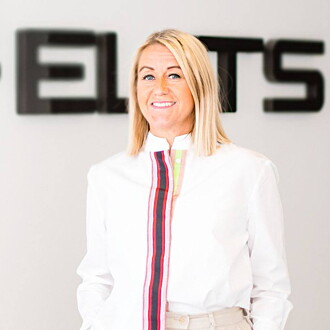 Contact
Lotta Schöld
Consultant Manager – Management and leaders
#LIFEATELITS
At ELITS we strive to be another kind of company in our industry, maybe unique. We do this by having an open, diverse culture that appreciates the person behind the employee. We work actively to preserve the feeling of a family-friendly company that is based on solidarity, friendship and cooperation. Through open and honest communication, we encourage dialogue, empower employees and respect each other's opinions. Our belief is that in order to perform at your best there must be a balance between leisure and work.
About ELITS
Grow together with passionate people. Do you value a corporate culture that's built on transparency, honesty and trust?Do you want to give yourself the best conditions for succeeding?
Do you want to work with people who inspire you and share their skills and competence? Do you want to feel part of something positive? And do you want to grow and develop with the best IT specialists in the business?
Then welcome to ELITS—another kind of workplace!
IT-Consulting
·
Linköping
Senior Storage Engineer
Do you want to work within a high tech environment, learning new things everyday and be part of a great team & company? Join us today!
Loading application form
Already working at ELITS ?
Let's recruit together and find your next colleague.